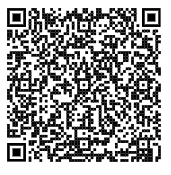 Use your Leondrino ID to identify yourself as a Leondrino user in shops and restaurants as well as at service providers where you can pay with Leondrino (tokens). No worries, it's just your user ID, no sensible data will be revealed.
Due to your identification directly after your arrival on site, you will receive benefits that you have earned based on your loyalty status. Those benefits can be, for example, special prices or free extras, which are either granted to you directly by the local provider or by a brand company, whose branded tokens you use for payments and if you share the transaction history in this branded currency with the associated brand company.
The more you pay with a branded currency, the better your loyalty status and the more benefits for you.
So don't forget: Have your Leondrino ID scanned on site with a QR code reader and enjoy your individual benefits.
COVID-19 Contact Tracking Regulation:
You don't feel like writing your contact details on insecure slips or typing it into someone else's system because of the COVID-19 contact tracking regulation?
Most of the restaurants and service providers simply put lists at the table or even at the entrance that can be viewed and photographed by everyone. This way, your data is not protected at all. Most restaurants and service providers are overwhelmed with the proper deletion or destruction of data collected after the 3 to 4-week retention period.
We therefore recommend that you activate the use of your Leondrino ID for this purpose within your Leondrino Wallet.
Have your Leondrino ID scanned on site with a QR code reader. Like this, you will provide only the minimum required data (name, email address, phone number and postal code) and your data is not visible for everyone.
We are currently working on a solution that connected Leondrino acceptance points – shops, restaurants and service providers where you can pay with Leondrino (token) – can access your COVID-19 contact details, if needed, and only within the requested retention period. Thus, you keep full control over your contact details  and get an overview of who requests when your data and wants to access it.