Experience the freedom and benefits by joining the leading innovation of digital payments with branded currencies. 
Select tokens, coins, and currencies
Purchase directly from brands
Build your brand portfolio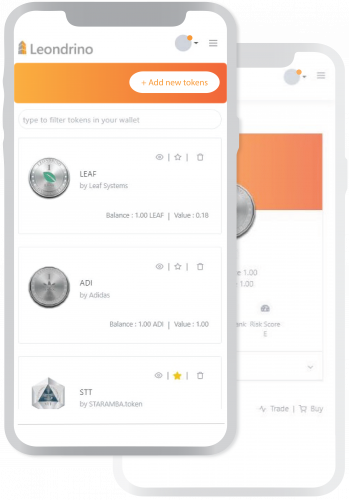 Digital Currencies Made Simple
Access the benefits of early adoption and start using
brand-backed currencies, all in one place. 
Select your favorite brands 
Exchange your native currency for branded tokens 
Receive Discounts
Get unbeatable prices the more you shop with tokens of your favorite brands
Instant Payments
Experience streamlined, mobile payments across the globe
Bonus Rewards
Earn vouchers for shopping with branded tokens and by inviting your friends to join as well.
Easy Transfers
Link your wallet with your bank accounts and external exchanges seamlessly
Currency Pairs
Bypass high fees and exchange rates when trading between Leondrino and traditional currencies
Data Sharing
Take control of your data and receive compensation for the data you share with the brands
The easiest platform to explore the forefront of digital branded currencies
Build a brand portfolio using your own device, and benefit when paying with Leondrino
replica watches