With the Leondrino Wallet you experience the freedom and advantages that a portfolio of branded currencies offers you.
The Leondrino Pay app is the perfect addition to your Leondrino Wallet to make safe and easy payments with branded currencies both online and on-site.
Access the benefits of early adoption and start using
brand-backed currencies, all in one place and whenever you want.
Try it!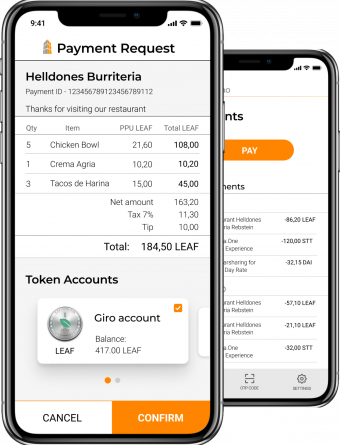 Payments with Leondrino Pay are that easy: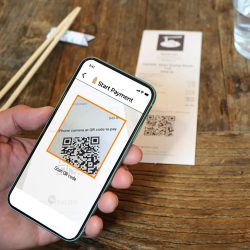 >   Open the app on your smartphone
>   Scan the QR code presented at the point-of-sale 
>   Review the summary of your payment request
>   Confirm and authorize your payment
>   Done!
It's so easy to use your Leondrino ID with Leondrino Pay:
Use your Leondrino ID to identify yourself as a Leondrino user in shops and restaurants as well as at service providers where you can pay with Leondrino (tokens).
Due to your identification directly after your arrival on site, you will receive benefits that you have earned based on your loyalty status. Those benefits can be, for example, special prices or free extras, which are either granted to you directly by the local provider or by a brand company, whose branded tokens you use for payments and if you share the transaction history in this branded currency with the associated brand company.
The more you pay with a branded currency, the better your loyalty status and the more benefits for you.
So don't forget: Have your Leondrino ID scanned on site with a QR code reader and enjoy your individual benefits.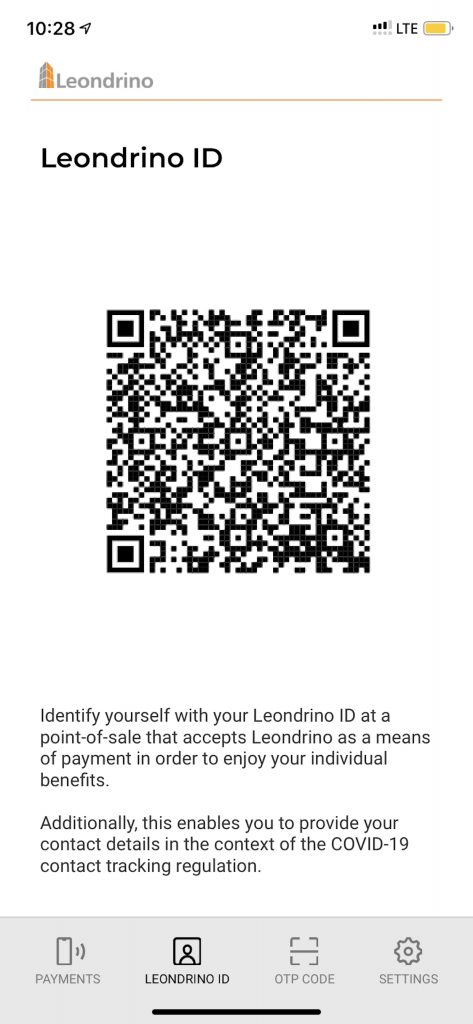 We recommend that you also use your Leondrino ID in context of the COVID-19 contact tracking regulation to leave your requested contact details (name, phone number, email address, place of residence) in restaurants or at events.
Have your Leondrino ID scanned on site with a QR code reader. Like this, your data is not visible for everyone.
You can find your Leondrino ID in the menu bar at the bottom of your Leondrino Pay app.
How to connect the Leondrino Pay app with the Leondrino Wallet.