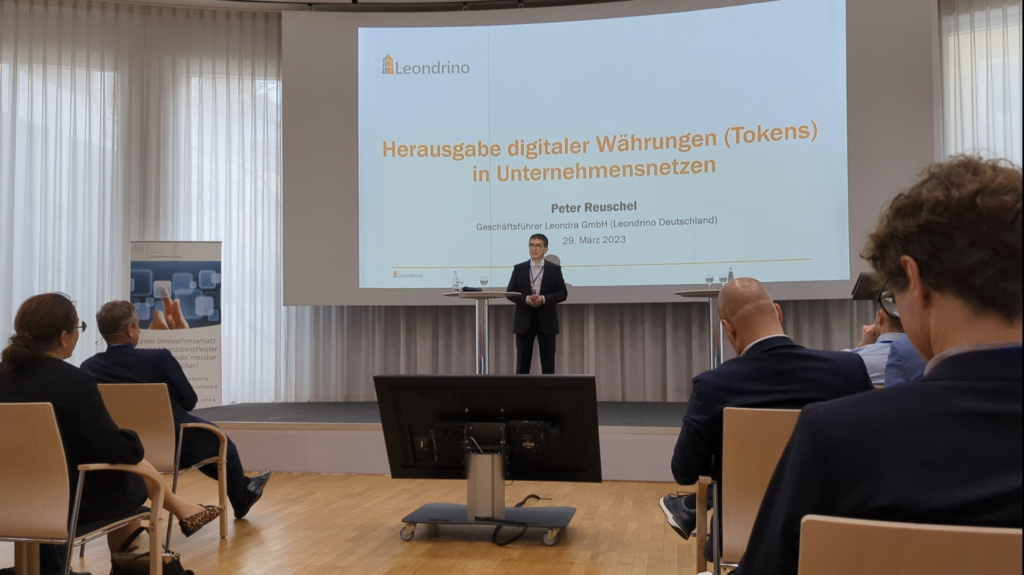 As part of the CIBI Innovation Day, the annual top event on digitalization in the financial services industry, our co-founder and co-CEO Peter Reuschel presented his talk entitled "Issuance of Digital Currencies (Tokens) in Corporate Networks". He introduced the concept and advantages of corporate currencies following the Leondrino Standard, specifically addressing real-world experiences at the point of sale and concrete transaction data from the last two years using the example of the developing company network in the gastronomy sector via the LEAF token issued by Leaf Systems GmbH. He also discussed the potential of parallel "earmarked currencies" in addressing current challenges in changing markets, using the example of the Climate Protection Token EMC, issued by Chargepartner Network GmbH, for producers, customers and policy makers in the energy market. He highlighted the increased acceptance based on clear separation of data stores and individual control of "data sharing" per token area by users.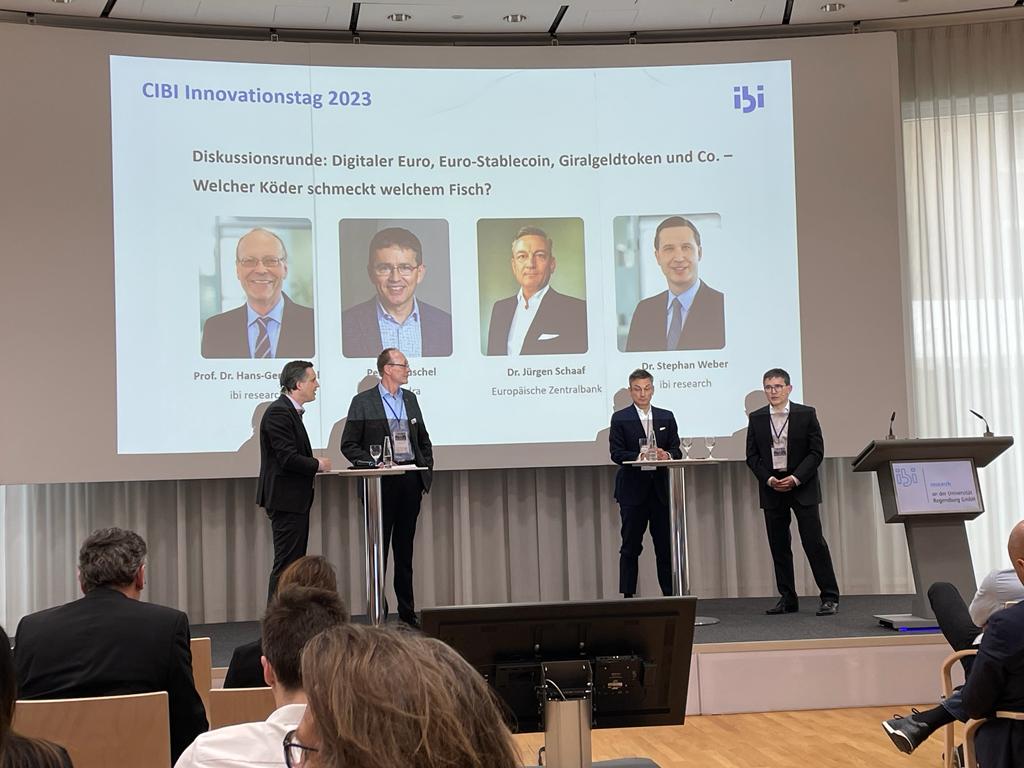 This year, the CIBI Innovation Day highlighted the topic "Banking 2030 – Trends and Innovations". During the panel discussion with Dr. Jürgen Schaaf as a representative of the European Central Bank (ECB), the advantages and disadvantages of a digitalized Euro in the form of Central Bank Digital Currency (CBDC), tokenized commercial bank money and corporate currencies were discussed. Aspects of the coexistence of the different forms of digital money in the future were also regarded. Peter Reuschel highlighted the opportunities of a shared infrastructure for digital corporate currencies, specifically for export-oriented companies, to reduce the impact of increasing geopolitical tension and the involvement of respective national currencies on the business of globally-operating corporations. He put forward the thesis that a powerful financial and political support for such an infrastructure in Europe could achieve the strategic goals of the European Payment Initiative (EPI).
Via the following link will find further information on the CIBI Innovation Day / 29.03.2023 (this website is only available in German).
To view the slide deck of the Leondrino presentation, please click here.