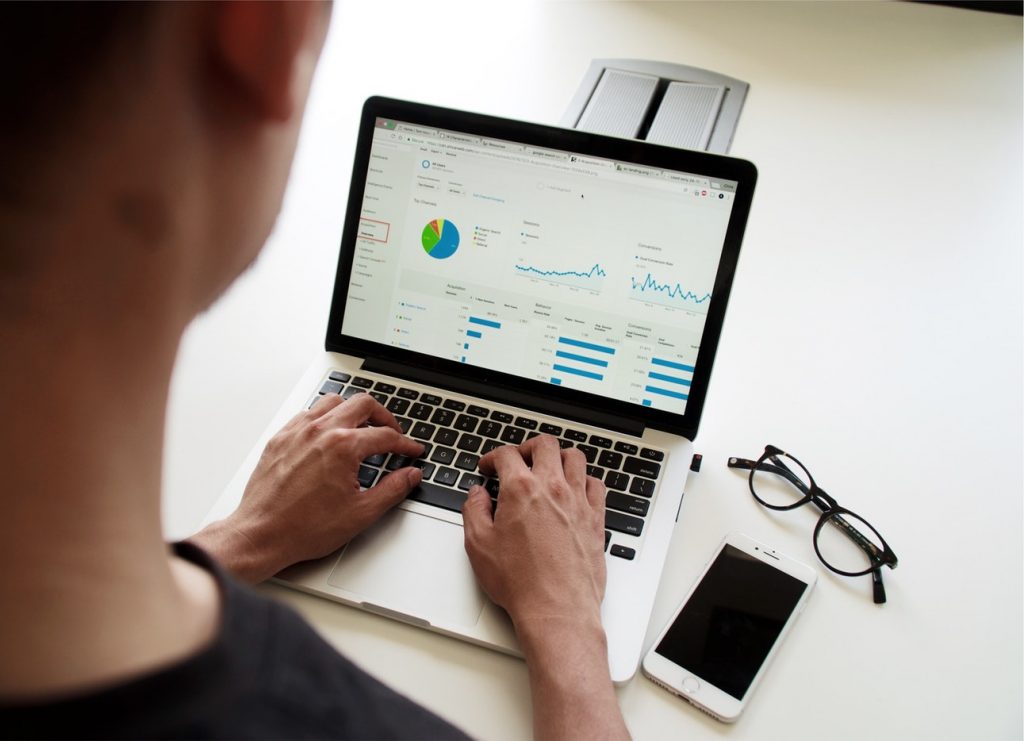 Leondrino Germany is one of the pioneers in the field of cryptocurrencies and positions itself as Currency Management-as-a-Service (CMaaS) company. Our customers are companies that want to issue their own branded currencies and make them tradable.
Leondrino is responsible for the issuance and supply management of digital currencies of its customers that will be done in compliance with the agreed monetary policy. Leondrino wants to become the most trusted issuer and administrator of private, branded currencies.
We offer an international working environment and conditions in a promising startup as well as an efficient introduction and continuous training in a supportive and pro-active team.
An international work environment in an aspiring startup
The opportunity to 

bring blockchain-based digital currencies to the mainstream and drive B2B and mass-market adoption

The opportunity to get involved in the core team and to contribute pro-actively with ideas
The opportunity to take part in our option program
Flexible working hours, because good ideas need space to breathe
Meetups, bootcamps and tech talks on different modern technologies
To further boost our company growth, we are looking for several Junior Manager 'Sales and Projects'.
Successful candidates will be starting by completing a 2 months trainee program and might be offered a permanent position afterwards.
Key Responsibilities
Support sales of our products and solutions, e.g. identify potential clients for ICO projects, focusing on European markets
Contribute to internal projects as well as delivering projects to our customer base and new clients
Participate in business development efforts, marketing campaigns and other related topics
Support other departments, like Finance, Product Management, Development and Marketing with market feedback and new ideas and concepts

Your Background and Skills
Bachelor's or Masters's Degree in economics, business administration, finance, media management or comparable degree earned from a leading university.
First professional experience in project management and/or sales of IT- and software related products and/or economists with experience at banks or large companies or start-ups
Passion for projects, B2B sales, blockchain technologies and cryptocurrencies
Excellent communication skills in English and German language, recognizing the complex offerings around cryptocurrencies
Self-motivated, result- and quality-oriented working attitude 
Our Offering
Retainer fee during the trainee program period and, potentially, competitive salary afterwards
Exceptional professional growth perspective in an international working environment
Aspirational start-up company in a boosting new market

Where: 10117 Berlin (Mitte), Französische Straße 12
Starting when: August 1, 2019
Forms of contract: full-time, after a successfully completed 2 months trainee program
After a brief selection phase, we might invite you for an interview to our office in Berlin. The expected start date of interviews is from July 15th, 2019 onwards.
Your Responsibilities:
In collaboration with stakeholders in a variety of functions – such as Product Management team, Head of Design, Head of Sales, Customer Care, Legal or Finance – , you collect requirements for products and business processes and use them to develop technical solutions and 

communicate resulting concepts and ideas within the team and to stakeholders.

You accompany the implementation within the development units by means of agile software development processes, prioritize different initiatives against each other, determine delivery dates and manage risks and dependencies.

You will find optimization potential in existing systems and processes and translate these into concrete improvement measures.

Conflicts between the requirements of different departments or in the technical implementation you solve pragmatic and goal-oriented with a view to the goals of the entire company.

Co-create and manage the product development calendar
Ensure that the objectives are on track throughout the product creation process
Create strategies and business development plans for the different categories to ensure sustainable long-term growth

Required Skills and Knowledge:
You have successfully completed a commercial or technical degree or a similar education and have sound experience in product, project or process management.

Ideally, you have already worked m

inimum 3-5 years of progressive experience in product management.

Passion for crypto and blockchain.

Adept in Agile development methodologies.

Strong project management skills and demonstrated ability to coordinate multiple parties to deliver customer and vendor-facing products.

Responsible for value proposition definition and communications, product differentiation, cost/benefit analysis and executive presentations.

You enjoy a cooperative, goal-oriented and interdisciplinary teamwork and know how to lead a dev team as product manager
You are flexible, self-initiated and have strong communication and leadership skills
Analytical thinking and a structured way of working are among your strengths
Technical understanding allows you to formulate your requirements in a targeted manner and you intuitively assess the technical feasibility of projects
Strong qualityconsciousness, solution-oriented working and your love to solve complex problems
Positive attitude, strongly collaborative, ability to translate constructive feedback to team members
Very good communication skills and an independent, result-oriented way of working
Very good English language skills (written and oral). 
Advantages:
Knowledge and experience an agile product development and a Lean startup environment will be considered as a plus
We are also looking for:

Innovative power, creativity and knowledge
Enthusiasm and self-initiative
Enthusiasm for new technologies
Solution-oriented thinking
Good analytical skills
Team spirit and social skills

Where: 10117 Berlin (Mitte), Französische Straße 12
Starting when: Immediately
Forms of contract: full-time

We're looking for an experienced marketer and compelling communicator with demonstrated success in B2B and SaaS marketing to lead Leondrino's business marketing.
Your Responsibilities:
Help develop and prepare product marketing materials for our Commercial teams.

Help drive our awareness and business results through marketing messages, materials and events.

Lead a diverse range of campaigns, from creative design through development and execution.

Your efforts will drive B2B lead generation, funnel conversion and retention as well as shape our go-to-market strategy.

Lead our social media, content, and events strategy.

Own the B2B marketing strategy including developing a marketing plan, sales and marketing materials, and customer-facing events strategy and align

or customer meetings, speaking engagements and sales campaigns

Through dynamic marketing strategy and tactics, support pipeline growth, accelerating customer engagement, demand, leads and sales

Measurable top-line growth and optimization via website and marketing channels

Manage lead acquisition, processing, nurturing and follow-up to ensure that leads are properly managed

Cost-effective qualification and conversion through online and offline channels.

Proficient in Email Marketing, Newsletter Promotion & CRM.

Drive our B2B event and tradeshow strategy, working closely with the commercial team.

Build and maintain ongoing communications with the business development and professional services team.
Required Skills and Knowledge:
Must have bachelors degree

MBA preferred, or you've earned an on-the-job MBA through your experience

Excellent writing, editorial and communication skills

3+ years as a B2B Marketing Leader

Extensive experience and a track record of success with SaaS and B2B cloud technology companies

Can work independently in a fast-paced and rapidly changing environment

Strong ability to influence cross-functional teams.

Highly collaborative and able to work well with different types of people
Advantages:
You know how to build a B2B marketing function from-scratch. You design it, you manage it, you own it.

You are familiar with digital and cryptocurrency benefits and know how to attract their audiences as well as brand managers of global players with strong brands
Where: 10117 Berlin (Mitte), Französische Straße 12
Starting when: August 2019
Forms of contract: initially part-time with full-time perspective
If so, we are looking forward to your application. To be part of our adventure, please send us your application  (motivation letter, CV and certificates) stating your earliest possible start date and your salary expectations via email to  jobs@leondrino.com. We are looking forward to your candidature. 
All job offers are addressed to all eligible candidates (f/m/d) regardless of age, gender, disability, religion, belief, ethnic origin or sexual orientation.