This video shows first impressions of the LEAF token Day in Berlin on November 23rd, 2021. The Eiffel Restaurant is the first Berlin restaurant where you can pay with LEAF tokens.
Do you want to try it yourself?
Then sign up for a Leondrino Wallet, open a LEAF token account (free of charge), and fill it with LEAF tokens. Subsequently download the LeondrinoPay App on your mobile and connect it to your Leondrino Wallet. And off to the restaurant!
Quick guide – How to get LEAF tokens:
Open a Leondrino Wallet
Maintain your user profile
Identify yourself (Leondrino KYC Check)
Add the LEAF token to your wallet
Click on BUY
Read and accept the Token Sale Terms
Enter the desired amount and pay in Euro
Receive LEAF token credit note
Done!
You can currently purchase this token via your Leondrino Wallet for 0.60 Euro. In the restaurant, 1 LEAF token already has a purchasing power of 1.00 Euro. You can save up to 40% in the Eiffel Restaurant when you pay with LEAF tokens. By the way: All first-time buyers will currently receive 10 LEAF tokens for free on top.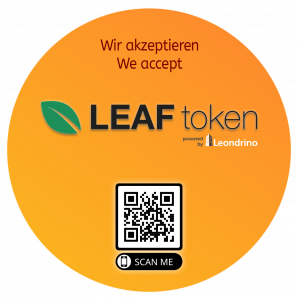 Eiffel Restaurant – Kurfürstendamm 105 – 10711 Berlin