Leondrino is offering both custody services and a payment infrastructure for corporate tokens. In this context, Leondrino provides you with two different applications.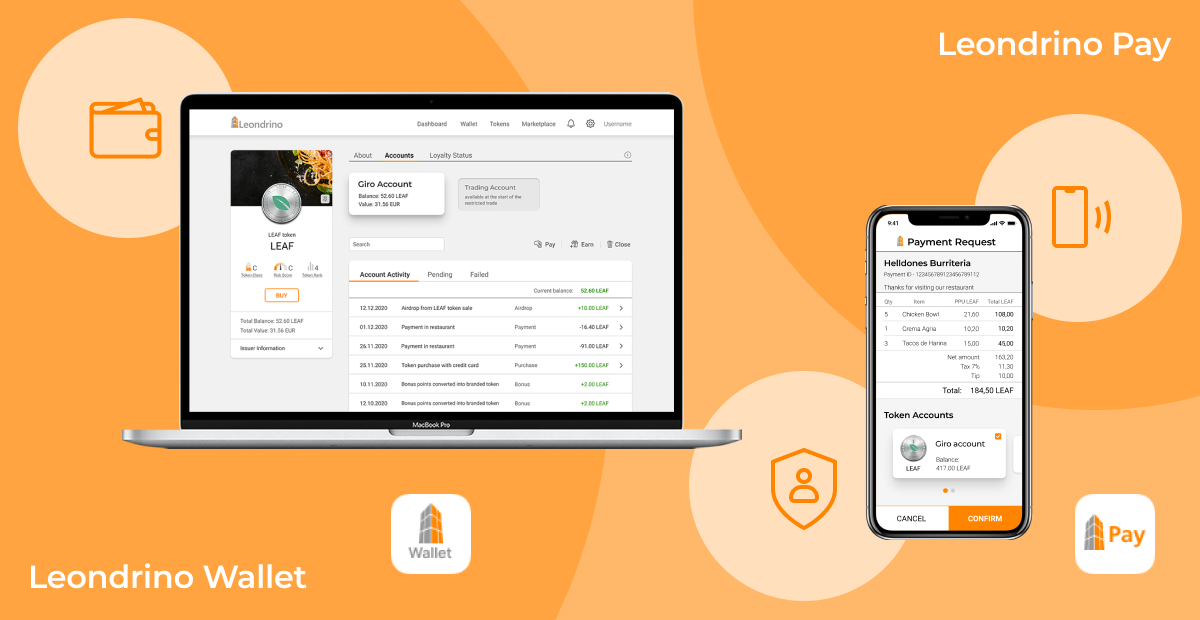 The Leondrino Wallet is for the custody of tokens and the management of your token portfolio (comparable to the online banking application of a bank) and is provided as web application, the Leondrino Pay app is for paying with tokens (comparable to a pay app such as GooglePay or ApplePay or SamsungPay) and is available for download in GooglePlay and Apple's AppStore.
Besides that, the Leondrino Pay app can also be used as authenticator app to authenticate as a user during login and to authorize transactions in compliance with the Payment Service Directive 2 regulation that came into effect in September 2019.